by: Uniradio Informs – March 10, 2022, 02:56 pm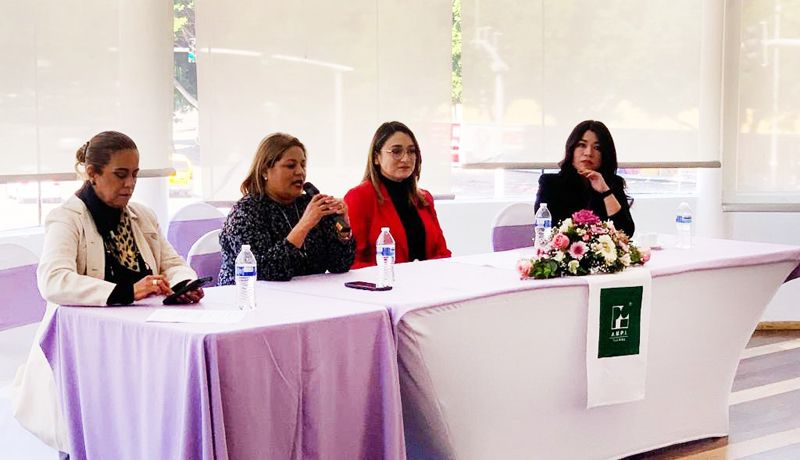 – Between 70% and 80% of AMPI Tijuana members are women, being the largest association in the Northwest of the country.

TIJUANA.- The Mexican Association of Real Estate Professionals (AMPI), Tijuana Section, held a breakfast and a panel in commemoration of International Women's Day, with the purpose of highlighting their role within society.

In an interview with Julián Camacho, president of AMPI Tijuana, he commented that this is the first event that is organized to emphasize March 8, and which is sought to be established from now on.

"It is a breakfast to recognize the contribution of women within the real estate sector and within the association, since they are the pillars, in fact, the structure of AMPI is made thanks to them," he assured.

And it is that of the 200 affiliates that the association has, he said, between 70% and 80% are women, being the largest section of AMPI in the Northwest of the country.

In such a way that this March 8, during breakfast, the association held a panel with four recognized professionals in their field, who shared their experiences and advice to the attendees.

In addition to this, added Camacho, there was a gathering and raffle of gifts, in a relaxed environment, since it was an emotional event for the members to enjoy, reflect and exchange points of view.

"I think training is key based on performance, which is for both men and women, and that's how opportunities are given, but, without a doubt, real estate is a profession that women are very good at. women, for the warmth, empathy, capacity and tenacity they project," he said.

Finally, the president of AMPI Tijuana reaffirmed his commitment to further promote the integration of women in the workplace and thus bet on a more equitable and inclusive society.