Iztac renews its menu, like every six months, and continues to offer genuine Mexican cuisine far removed from stereotypes that has little to do with the breadth and richness of the extensive Aztec geography.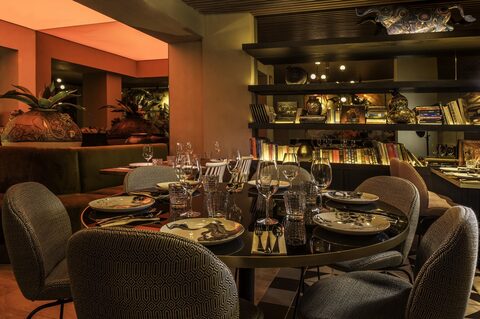 since in 2018 Jorge Vazquez insisted that it be "the restaurant he would visit if he were in Mexico City", these four years has been a constant improvement that has been rewarded by being a "recommended restaurant" by the Michelin Guide for Spain and Portugal 2022.
As we discussed in another article about this temple of traditional Mexican haute cuisine, the gastronomic offer that it brings chef Juan Matias continues to distance itself from the well-known tex-mex to create a menu designed for the diner to get to know the Mexican gastronomy that was the first to be declared an Invaluable Heritage of Humanity by UNESCO. And for this he fills the menu with traditional and authentic recipes, but unknown to the general Spanish public.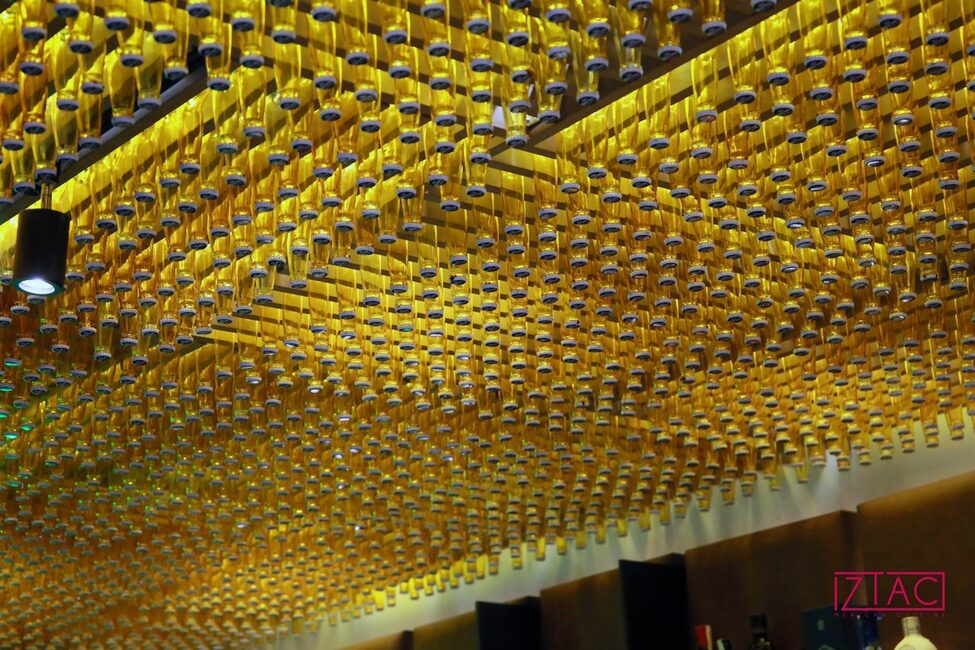 When you go to eat at Iztac you know that you are not in just another Mexican, you are in the most authentic and genuine place in the capital. With a decoration by Lourdes Treviño of Freehand Architecture that flees from decorative stereotypes after the reform of the premises that the Mexico Lindo restaurant had occupied since 1959.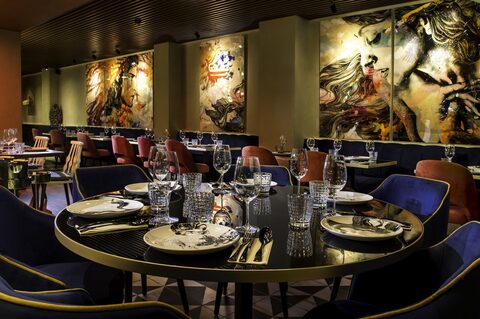 Pieces of Mexican handicrafts, a universe that welcomes the visitor made up of 4,200 bottles of Corona beer, practically all native personnel from the Aztec country, warm and welcoming lighting and the impressive canvases by the artist Gabriel Moreno that narrate the legend of Popocatéptl and Iztaccihuatlthe two great volcanoes that can be admired from Mexico City.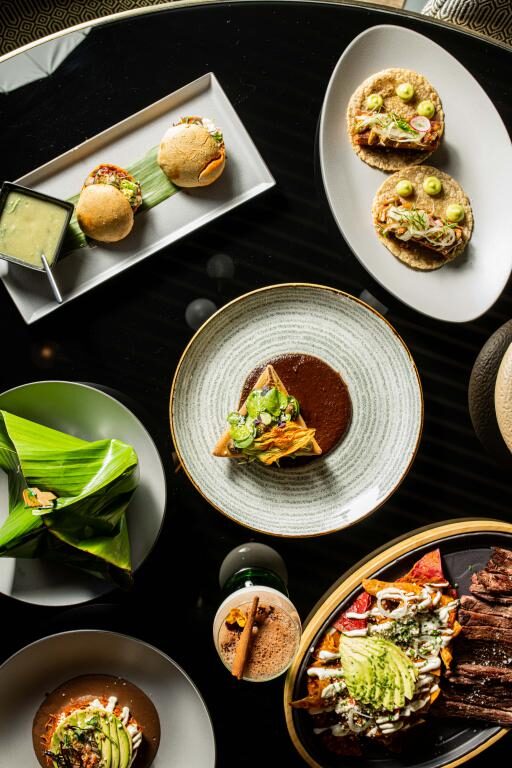 The risky bet of changing the menu every six months, maintaining some of its irreplaceable ones, is based on Jorge's determination to publicize the vast Mexican gastronomy and its most characteristic dishes throughout the two million square kilometers of extension.
From North to South and from East to West, Juan Matías surprises with starters such as octopus tostadas with momo leaves or bean tamales with tlalitos.
We tried the broad bean tea and stain tablecloths (€12.5) made with a corn dough stuffed with broad beans, Oaxacan spotting mole and squash blossoms and the raises dead Entrecote (€19.5), lightly grilled meat and black habanero aguachile; all refreshed by slices of cucumber, red radish and lime juice. Two delicious starters that take you to Mexico but that from Madrid invite you to continue discovering the benefits of its gastronomy.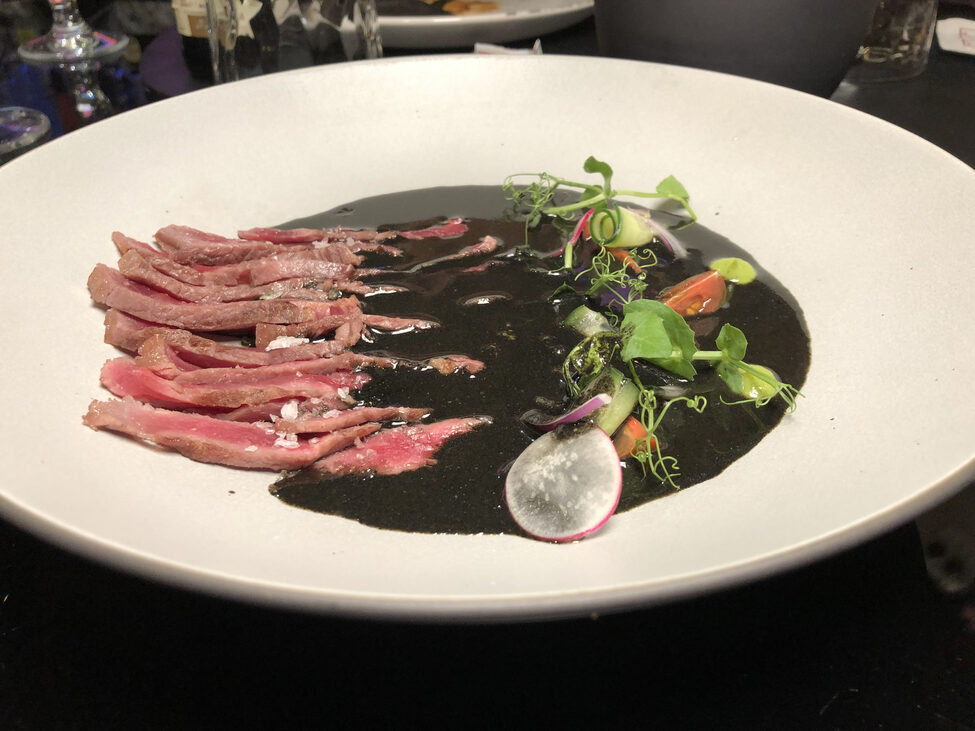 Away from the typical Mexican taquerias, in Iztac there is still room for tacos. The best are the arabic tacos (€7), forerunners of the taco al pastor, with an Arab influence and containing Iberian lizard marinated with aromatic herbs, in a wheat tortilla, chipotle sauce and roasted onion. Also very rich birria quesadillas (3 units/15€). Corn tortillas stuffed with veal birria with melted cheese ball and accompanied by a consommé to enjoy by the spoonful with whatever is left over after dipping the quesadillas in it.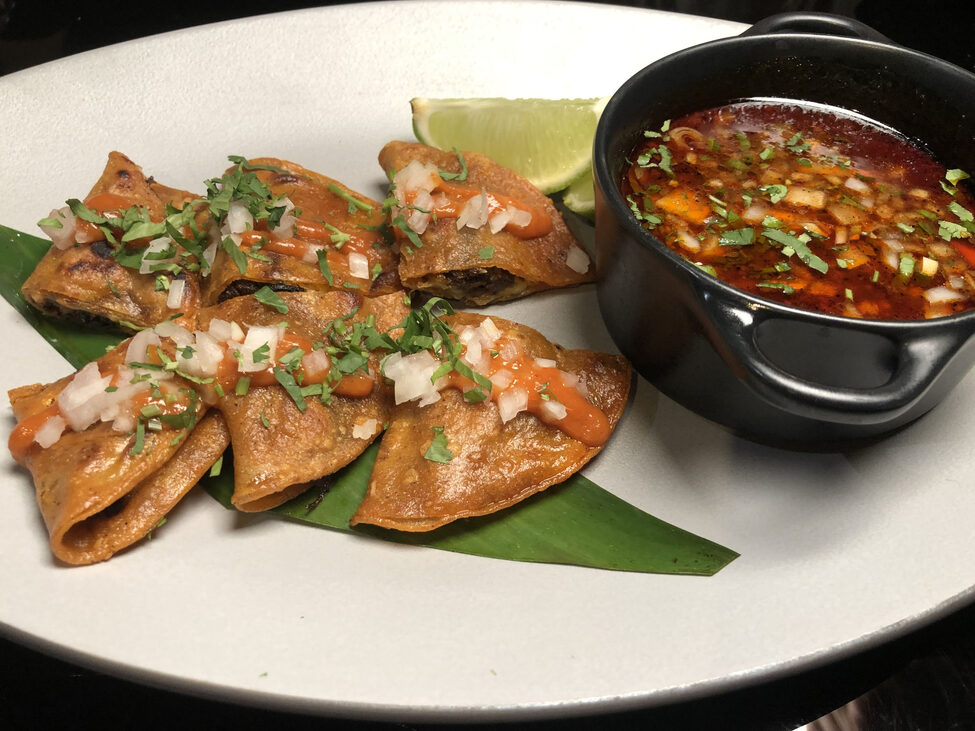 Among the new main dishes you have Doña Julia's sirloin steak, grilled beef steak with chilaquiles, Michoacán green mole with pork cheeks, or Ti Kin Xic, grilled sea bass marinated with achiote, black beans, plantain, avocado and x-ni-pec sauce, a classic of Yucatecan cuisine.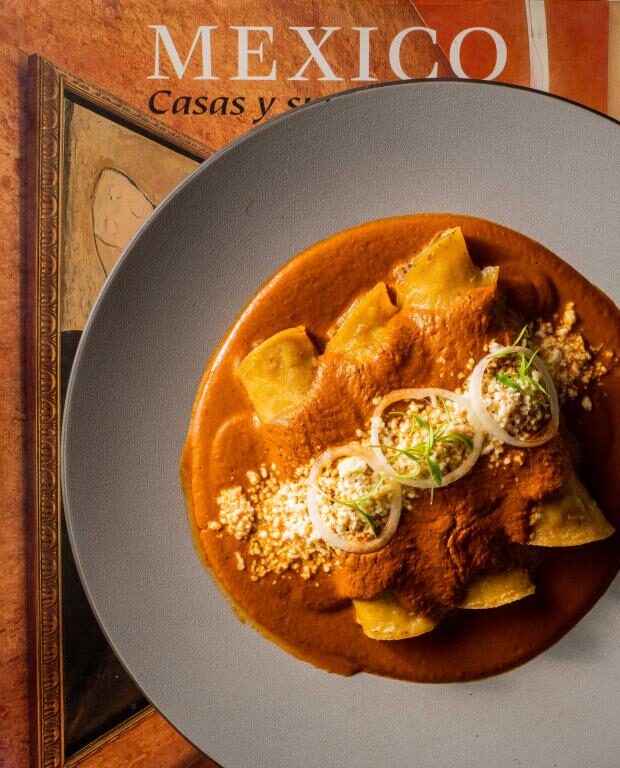 Of the seven options, Jorge Vázquez recommends us to try the chicken shredded enchiladas (€25), with a corn tortilla stuffed with Oaxacan chicken picadillo with almonds, olives, raisins and capers, with a creamy chipotle sauce. wonderful! and the Veracruz style rice (€26). A brothy rice with corvina, shrimp, octopus, chirla clams and soft shell crab, not heavy, with a lot of flavor and far from the rice dishes that can be eaten in Spain.
The sweet part is in charge of the Cake shop Sohaly Ventura, and we realize the sigh of heaven (€8), an almond sponge cake sealed with hazelnut butter and coconut foam. All this without forgetting the great menu of tequilas, mezcals and various cocktails of which I try a delicious and 'spicy' Green Kings Water (€10).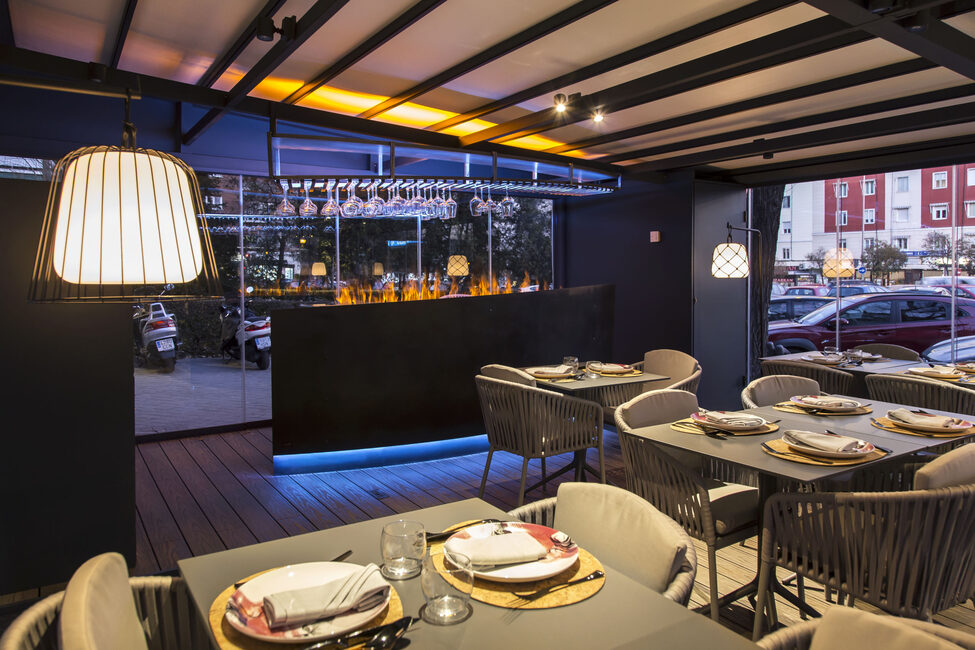 In addition to having service delivery and put offIztac has a spectacular terrace for summer and winter also decorated by Freehand and, like its dining room, perfect to enjoy this new trip through Mexico with friends, family or partner and without fear of spicy food, which here everything is spicy to the diner's taste, with an average ticket of €50.
More articles and tips at Instagram.