IAlmost everyone in Australia seems to have a memory of a Chinese restaurant. When Lin Jie Kong and I created our Chopsticks or Fork series? For the ABC a couple of years ago, we found that sense of nostalgia to be especially true when it comes to Chinese restaurants in regional Australia. These restaurants are the backdrops for birthdays, anniversaries, and "firsts": whether it's dressing up for a dinner out or trying non-Western fare like spring rolls or chicken chow mein.
Over the past few months we have traveled to restaurants in Victoria, Western Australia, Tasmania and Canberra to buy chopsticks or a fork? – The book and the places it was dated that we couldn't visit for the show. We've met more families who run these establishments and talked to diners who can't get enough of Mongolian lamb and fried ice cream. Some of these diners and their families have been visiting the same Chinese restaurant for four or five generations.
We are now looking for your memories of the book, in the form of stories or pictures about a Chinese restaurant close to your heart. Maybe it has to do with the restaurant your family ran when you were growing up in Mildura, or the local restaurant in Loreton where you've eaten lemon chicken every Thursday night for the past 20 years.
As inspiration, you might have such a warm childhood memory as Tina Kurtz, who writes: "Every Friday night my dad would take me for a walk to Kwan Tung Mansion in Burleigh Wong, Peru." [NSW] For dinner to give my mother a break. I stayed home, made a record and washed up in peace.
"After ordering the special fried rice, sweet and sour pork, cashew nuts and chicken, and garlic prawns, we get a piece of chocolate for my mom, plus a bottle of Coca-Cola once a week. To this day, I can't eat old Chinese food without Coca-Cola."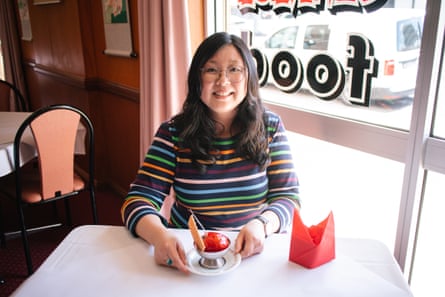 Meanwhile, Peter Baker tells the story of a Chinese restaurant on the west side of Forest Road in Bexley, Sydney. "My father was a retired taxi driver and his words of wisdom to me were: 'Eat where taxi drivers eat. His reasoning was that it would be consistently cheap and good.
"This place had about six blue Formica kitchen tables with matching chairs… Dad was right—the food was good and consistent."
Or maybe you're a fan of a particular dish, like Juan Ryall, a fan of the pork and chicken rolls at Capitol Restaurant in Townsville, Queensland. "This restaurant has served meals for my family for six generations: my great-grandmother (who was three-quarters Chinese), even my children and some of my cousins' grandchildren."
For the benefit of extended family members who live out of town, she takes the takeaway concept to extraordinary lengths. "We put it in the car fridge and took it 1,000 kilometers home to Mount Isa for them."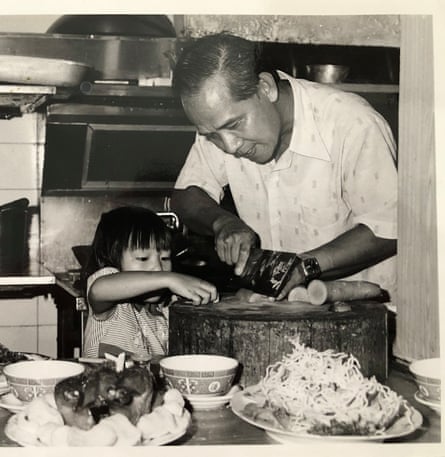 We're also looking for stories from those who run or run restaurants. Elena Juliana Le Bon writes about her father, Arthur, who arrived in Australia from Hong Kong in the 1950s as a sponsored immigrant. Together with his wife, Matilda, he ended up running two Chinese restaurants in Queensland: Melin and Lantern.
Juliana writes: "The Lantern had a seating area for the family upstairs and the restaurant downstairs. I remember the wild parties that were happening while the kids were banished upstairs. My brothers and I would sometimes sneak into the crowded kitchen to steal a few prawn crackers."
"At Melin, we all helped out at the restaurant. The four children were expected to lend a hand. It has truly become a family run establishment! It gave me a much deeper appreciation of the term "hard yaka" and how hard my father's work was.
"As a child, I resented the absence of my parents who were too busy with work to spend more time with their children. Looking back, I am grateful for the experience that honed my interpersonal skills and brought my family closer together through shared adversity."
No memory is too short to share. We love this one from Tom Blivey, who writes about some papers left by his grandfather: "I have a business receipt for the purchase of Goong Goong for a Chinese restaurant in Darwin that includes, among other things purchased," a six-pound bag of monosodium glutamate. Is this Chinese restaurant enough? "
MSG is delicious. So yes, Tom. It certainly is.