FIshcakes have fallen off the menu in recent years, which is a pity, because they're a delicious way to make what is, rightfully so, an expensive ingredient that goes a lot further. Based on one of the greatest culinary love stories, fish and chips is almost infinitely adaptable to suit both your audience and what you have on hand, so feel free to play around.
to equip 25 minutes
cook 25 minutes
serves 2
400 grams of crushed potatoes (eg, Maris Pipers)
salt
250 grams of fish (see step 3)
1 tablespoon of minced chives
1 tablespoon of capers (see step 7)
2 anchovy fillets in oilfiltered, and finely chopped
1 eggto beat
40 grams of flourto paint
100 grams of dried bread crumbs
A big piece of butter
1 tablespoon of vegetable oil
1 Prepare the potatoes
Peel the potatoes and then cut them into equal sized pieces. Flour potatoes are best here, because new, waxy potatoes will struggle to hold together.
Sweet potatoes will work too, either on their own or with the white variety, and you can also add about 75g of broccoli, cut into small florets, or peas or a carrot, finely chopped, to the potatoes at the end of cooking.
2 Boil potatoes and crush them
Put the potatoes in a large pot with a large pinch of salt and cover with cold water. Bring to a boil, then lower heat and simmer until tender, but not mushy.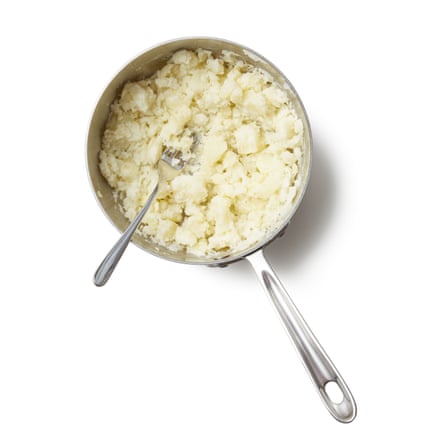 Strain it, return it briefly to the hot pan to dry, then roughly crush it until it becomes a mixture of puree and large lumps.
3 Choose your fish
You can use any fish you like here, though I think batter is nicer—something smoky, something white and something oily, for example.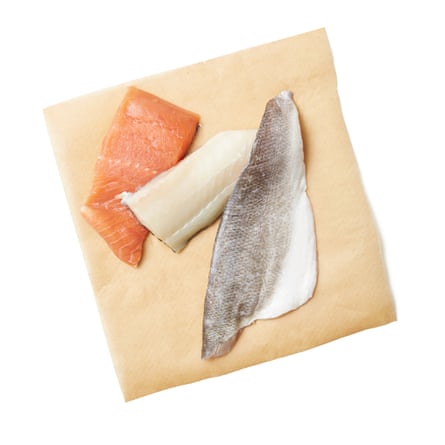 Fish pie mix will do the trick, while fishmongers are often happy to throw away the scraps for a reduced price. Or go the seafood route—lobster works well; Larger prawns should be shredded.
4 Or use frozen or canned
Thaw frozen fish or seafood before use, and strain anything canned. If it's in the water, you can throw it away (or add it to your pet's food, as long as it's not salty), but if it's in the oil, you might want to mix some into your muffins to taste later. So keep it for now.
5- Boil any uncooked fish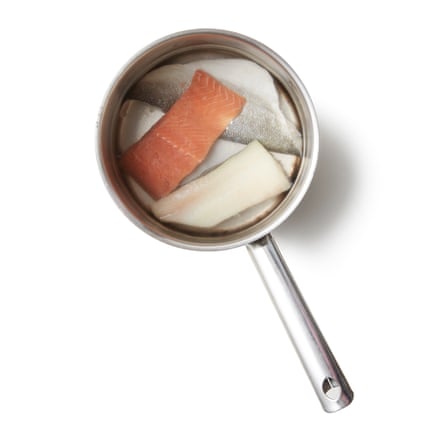 Place any fresh or thawed fish in a pot of water, and bring to a simmer, then lower the heat and simmer for three to five minutes, depending on the size of the fillet, until the skin, if any, pulls away easily and the flesh has just begun to break into flakes – remember You will cook it a second time later.
6 Flake the fish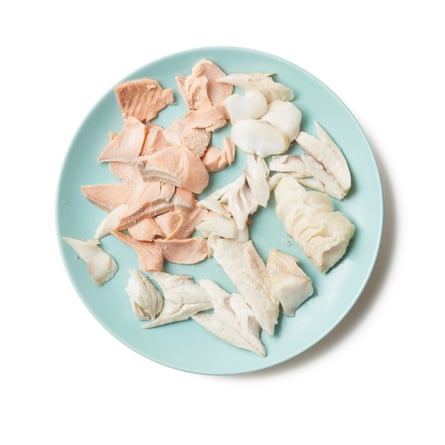 Drain well, remove skin if necessary (I give this to dog) and set aside to cool. Cut it into large slices and add to mashed potatoes. If using raw shrimp, peel and fry in a little oil until pink before adding. And if you're using canned or otherwise cooked fish or seafood, add it at this point.
7 Add flavors and shape
Add the chives, capers, and anchovies (or the spices of your choice, such as chopped dill pickle, green onion or chopped green pepper, grated ginger, and mustard seeds).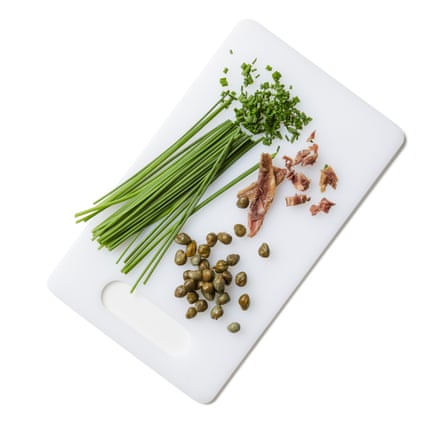 Season lightly and mix gently, adding enough beaten egg just to bring it all together. Use your hands to shape the mixture into four large cakes or six smaller cakes.
8 flour, breadcrumbs and cold
Put the remaining egg into a shallow bowl, and stir in the flour and breadcrumbs to separate plates.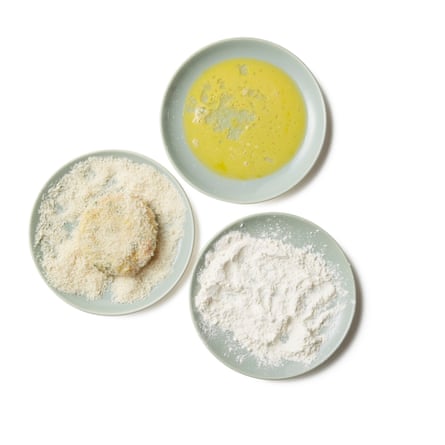 Dip each fish cake in the flour, then the beaten egg, and finally the bread crumbs, until completely coated. Refrigerate for at least half an hour (and up to 24 hours) until firm.
9 fry until golden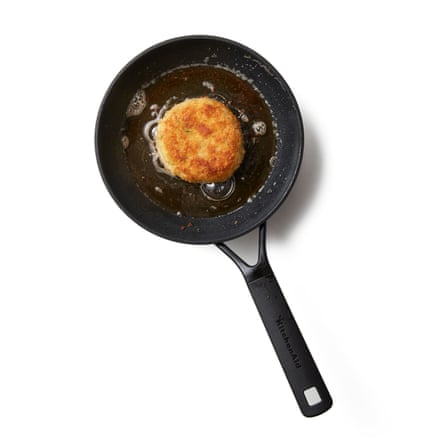 Put the butter and oil in a skillet over medium-high heat, and once it's hot and the foam has subsided, put the fish cakes in batches if the skillet is small, and cook for about five minutes, until golden and flaky well underneath. Carefully flip it over, repeat on the other side, and then eat right away.
The Guardian aims to publish recipes for sustainable fish. Check out the ratings in your region: United Kingdom; Australia ; we.