There is no such thing as an eggplant hater, there are just people who haven't cooked their eggplant properly. Here, you'll find the purple-skinned greens with some of their closest and dearest friends—thyme, feta, and tomato—in a vegetable dish that's best served at room temperature. You can even make the ingredients ahead of time.
We've said it before, and we'll say it again: What's summer without tomatoes? Purists will enjoy it simply sliced, salted, drizzled with olive oil and topped with cheese. But if you're inclined to follow Yotam Ottolenghi on the Mediterranean route, this roast chicken, with double tomato representation, will set you up well through the summer.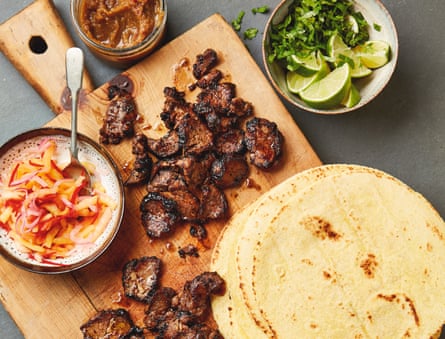 Hello summer, barbecue and tacos, your favorite cooking recipes to feed the crowd. Pineapple is at its peak this time of year, and its strong, tropical astringency is the perfect foil to rich roast lamb. "With tacos, I like to pile all the different items on a big plate, so everyone can make their own," says Ottolenghi. Which is a polite way of saying let your guests enjoy it.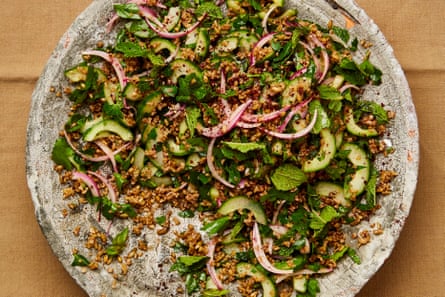 This traditional tabbouleh is not, as Ottolenghi favors a grain-to-herb ratio, substituting cracked freekeh for the bulgur. This is a celebration of texture—the sharp acidity of lightly pickled onion, zing of lemon, sumac and fresh green herbs, and freekeh—plus the crunch and cool relief of sliced ​​cucumber.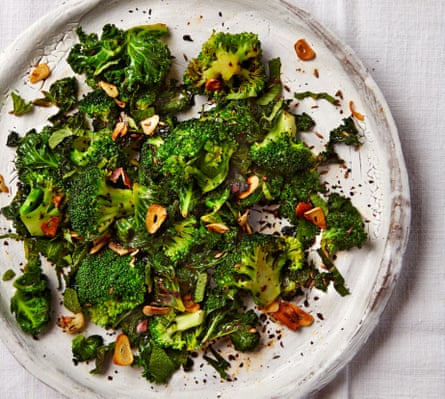 No, we're not telling you to eat kale raw. Instead, the herb vegetable turns into something smooth, leafy, mineral, and most importantly, digestible after you sauté it with olive oil and garlic. The dish is topped with broccoli florets. Cumin and pepper do the heavy lifting, while mint and lemon provide the fresh and tart flavors.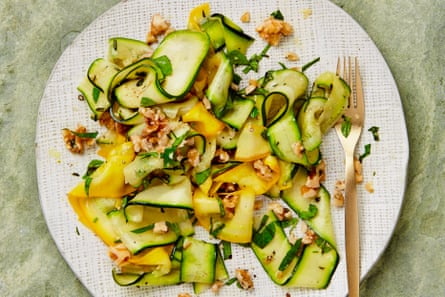 Low fuss, maximum reward. Aside from some gentle heating of olive oil, thyme, lemon peel, and garlic on the stovetop for seasoning, this salad is a no-brainer for the stovetop. Grab a handful of zucchini, shave it into long, thin slices, toss with salsa, walnuts, and basil, and you're ready for summer.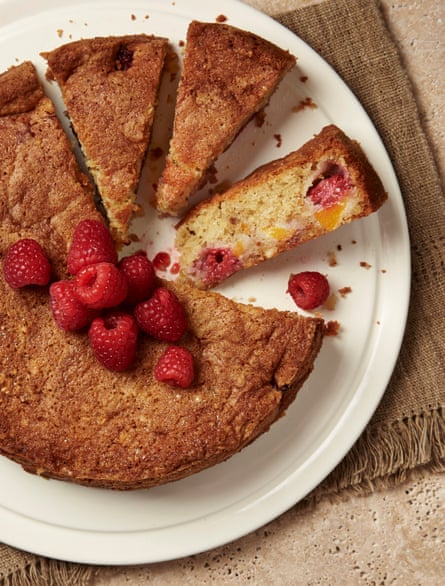 If we know anything about this season's berries, it's that strawberries are out, and raspberries are in. Ergo this cake, which combines berries with another summer fruit star, the peach. Be warned – this cake is here for a fun time, not for long. It "tastes great when a little warm, but it's also just as good at room temperature. It will keep for a day, in an airtight container, but…not much longer," says Ottolenghi.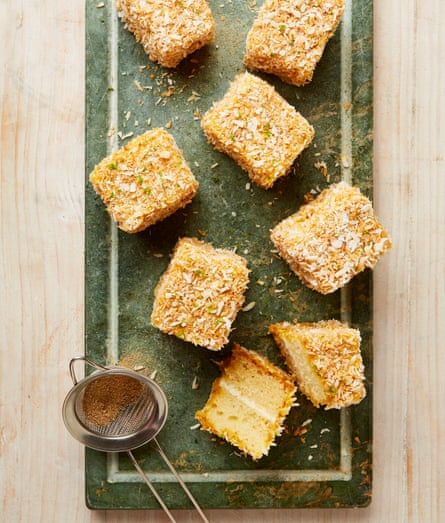 He did. Lamingtons – "one of Australia's largest pastry exports" – were even more Australian with mango chutney. For this act of public service, we'll omit canned mango puree in the ingredient list (understandable in England, where fresh mangoes are extremely expensive). Here you can substitute fresh mango puree – just peel the fruit, chop it up and puree it in a blender or food processor. Kensington Prides is an excellent value right now.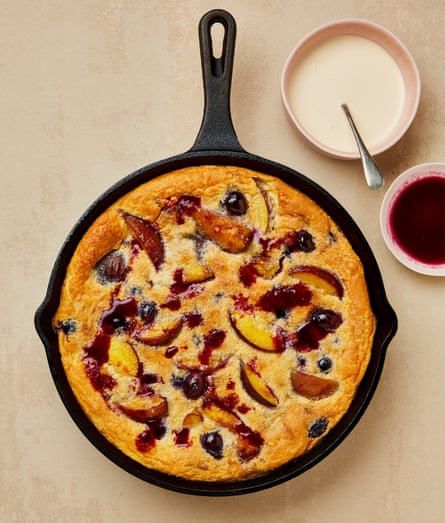 Peach is how we love our summer memories: sweet and fuzzy. The yellow variety (peach, that is) offers a good showing in terms of quality and price this summer. Bake them in this fougnardi: "The most diverse relative of the clafoutis," Ottolenghi says. But be warned: "It tends to deflate almost immediately after it comes out of the oven, so serve it as soon as possible."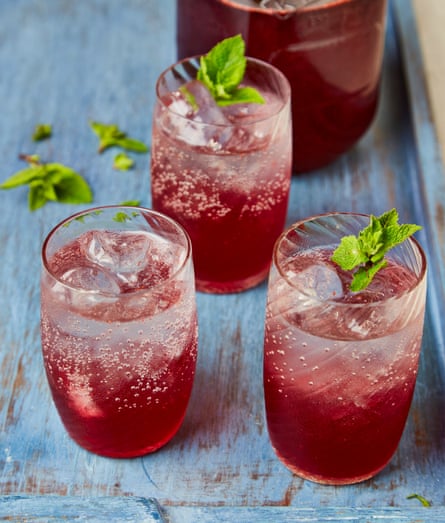 For something to drink, Yotam Ottolenghi suggests mixing this stout with gin and prosecco, which is something to consider once you get tired of Negroni Sbagliato. This recipe suggests using frozen blueberries, but in the summer, a few baskets of fresh berries will work, too. Made for picnics and sunsets.