AMC Networks International South Europe has launched the El Gourmet channel for Prime Video Channels, specializing in gastronomy from Latin America. The channel, now available for an additional subscription of just €1.99 per month, offers lovers of Latin American food a wide and varied catalog of formats that delve into the culinary roots and traditions of the different countries that make up the region.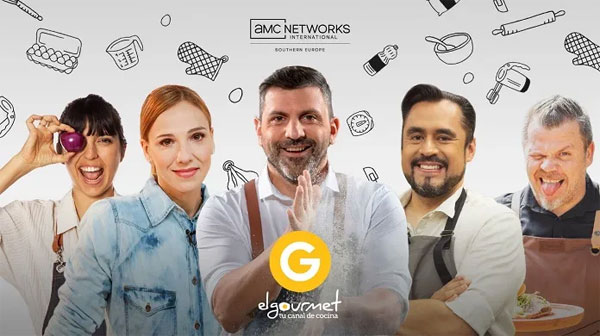 For Manuel BalseraCEO of AMC Networks International Southern Europe: "We are delighted to launch this new product for our Prime Video partners and offer Amazon Prime customers the opportunity to learn and be inspired by some of the most renowned gastronomic personalities in Latin America" .
The catalog of the new channel of Prime Video Channels, which will increase month by month, is made up of original programs from El Gourmet, the leading television channel specializing in culinary content launched in Latin America more than 20 years ago. The channel has started with spaces What 'Latin tradition'in which chef Sumito Estévez offers viewers the chance to travel through Latin America through typical recipes from the area, and other specialized programs such as 'Peruvian sentiment'in which Mitsuharu Tsumura pays tribute to the gastronomy of his country; and programs on Mexican cuisine such as 'homemade seasoning'a space presented by Sergio Camacho that teaches how to make tacos, enchiladas and other dishes in a simple and tasty way; 'The kitchen of Sonia Ortiz', a program in which the famous influencer shows that the best ingredient is love; or 'Taco Mastersa series in which chef Alfonso "Poncho" Cadena travels the country in search of the best tacos.
The Gourmet offer It is completed by other Argentine productions such as 'Confectionery with Virginia Sar'a format presented by the popular pastry chef, blogger and kitchen stylist who shows how to make the most delicious sweets; 'Healthier, richerwhere the chef Mauro Massimino proposes a series full of exquisite recipes where fruits, vegetables and nuts are the protagonists; 'Our daily bread'a space in which Juan Manuel Herrera reveals step by step the secrets of the basic preparations of the bakery and more complex recipes such as croissants; and finally 'wok & roll'in which Iwao Komiyama shows how to make homemade sushi.