start the day with a full breakfast is a key factor to ensure maximum performance and level of concentration when performing our daily tasks. Institutions such as the Ministry of Health state that this meal should provide between 20% and 25% of the energy that we are going to consume throughout the day, so it is important for our health that it be as varied and balanced as possible. The recommendations talk about include fruits, cereals and proteinsfor example, ingredients that can help us in our routine and provide us with multiple benefits for both the body and the mind.
There are many who seek to enjoy a nutritious and complete breakfast away from homeon a terrace in the sun first thing in the morning, either alone or in good company. A fantastic alternative for this and for those who prefer to have breakfast without devoting a lot of time and effort to preparing this meal, are the breakfasts of 100 montaditoswhere you will find sweet and savory options with which to enjoy unbeatable quality and price.
Sweet or savory, don't give up your favorite breakfast
For both sweet and savory lovers, the 100 Montaditos chain offers breakfasts for all tastes. Its variety of products and options make a food tour from the classic tomato toast with ham prepared with a crusty bread that is baked at the same time as the order, to the typical and delicious French croissant with butter and jam. And for the sweet tooth and hungry, there is also the option of churros with chocolate.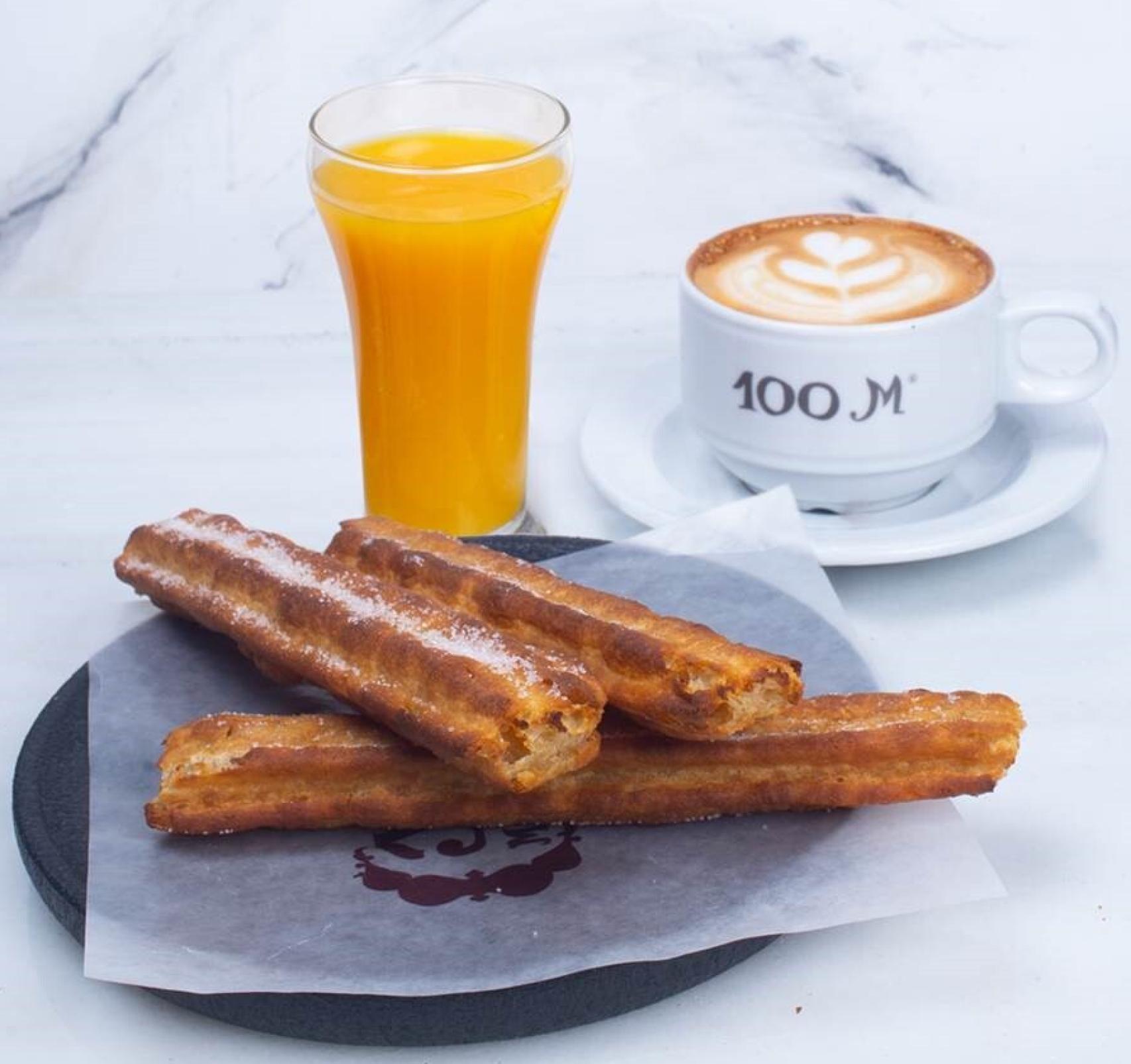 These dishes can be accompanied by a natural orange juice for a more complete meal and a coffee with which to start the day with energyprepared to your liking by professionals in the sector, and whose flavor and aroma will not leave anyone indifferent. From its opening until 12:00, all diners can enjoy these delicious and complete breakfasts with which to start a new day.
The tradition of the best price
Having breakfast at a good price is a tradition that we proudly champion in Spain, where there are plenty of places with good food and affordable prices. This practice is also a classic of 100 Montaditos, since the chain has frequent promotions to be able to enjoy each breakfast, lunch or snack at a reasonable price. One of the most popular euromania, allows you to access almost all your menu for just one euroevery Wednesday and Sunday of the year.
A place to enjoy in every city
This brewery specializing in making montaditos with such varied ingredients and flavors belongs to the Restalia restoration group and was born in the year 2000 on a small beach in Islantilla (Huelva) with the idea of ​​creating a fun and characteristic place when placing your orders and sharing them with your family and friends.
Now, almost 22 years later, he has more than 420 stores spread over 13 countries. Over time, this franchise has become one of the most popular in our country and one of the favorite meeting points among young people. Whether in Madrid, Seville, Porto, Lisbon or any other city of the more than 185 in which it is present, the chain continues to offer a exquisite quality and best price so that, wherever you are, you never give up the most important meal to start a new day: breakfast.
Follow the topics that interest you